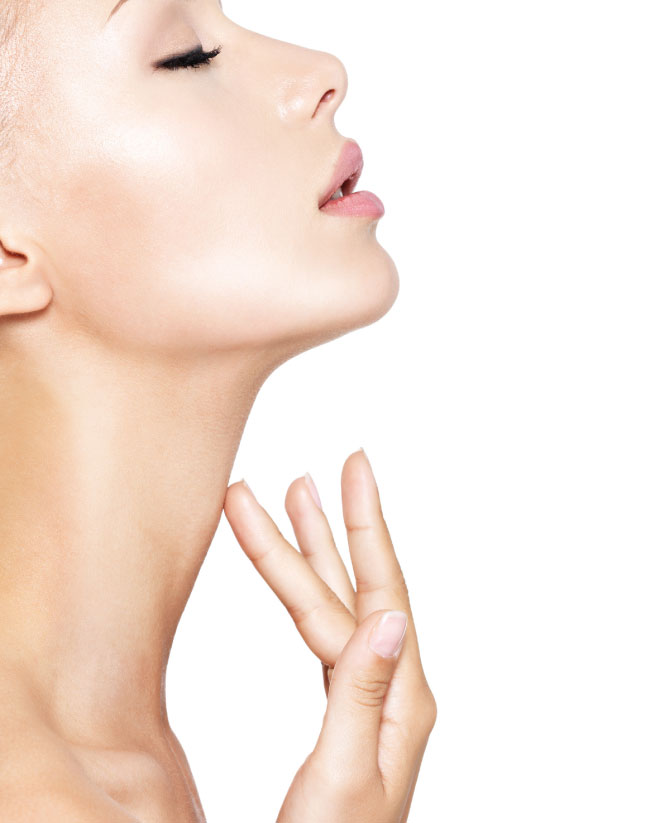 See dramatic results on the face + body:
• jawline/neck
• mid-face
• wrinkles
• cellulite
• abdomen
• arms
• above the knees

•100% response rate for wrinkles
•95% response rate for laxity
•One treatment Only
•Non-surgical
Profound is a revolutionary energy-based therapy that utilizes radio-frequency through tiny micro needles to stimulate collagen, elastin and hyaluronic acid which are the naturally occurring building blocks to smooth, tight and youthful skin. This non-surgical procedure not only tightens the skin, but also creates volume and increased elasticity resulting in lifted, tightened and contoured skin.
The Profound procedure, which has clinically shown to yield a 100% response rate with wrinkles and a 95% response rate with laxity, tightens and contours the skin around the jawline, neck and mouth, under the chin and in the mid-face region. It can also be used on the body in areas such as the arms, abdomen, thighs and knees. Profound's deep SubQ option also allows us to thermally destroy fat cells under the chin to produce better contouring. These same components are also used when treating cellulite to reduce the appearance of dimpling.
Profound is a quick one-time treatment that is performed in our office setting. Dr. Atalla or one of our clinicians will administer a local anesthetic as well as offer a self-administered nitrous-oxide therapy to manage comfort. Once numb, the patient will not feel the procedure. The patient is able to drive home and continue with normal activities following this procedure. The procedure may cause minimal to moderate bruising and swelling that can last up to a week.
It is important to note that Profound is not meant to replace surgery.  It should be considered as an alternative for those who do not need or do not wish to undergo surgery, need a touch up from a facelift, or simply want to maintain the integrity of the skin.
Direct Quotes from Patients Who Underwent a Profound™ Treatment
"The procedure was very good as compared to some of the other procedures that I have had and it was relatively painless. Following the procedure, I now see no jowls whatsoever.  I see a softening of what I call "tiger stripes" and a lessening of the folds around my mouth.  It's one of the best procedures I have ever done."
I.S. [USA]
___________________
"My skin is smoother and tighter.  I definitely see an improvement.  If I could do this procedure every year and stop having to go under the knife, I would do it."
—D.R. [USA]
___________________
"My skin is definitely tighter. I had a real laxity problem and I had been through all kinds of treatments. I was so concerned about it, that I had considered having a facelift, but this procedure completely obviated that need."
—A.B. [USA]
___________________
"I especially noticed that the sagging in front of my ears has completely diminished and I would absolutely do the procedure again."
—D.E. [USA]