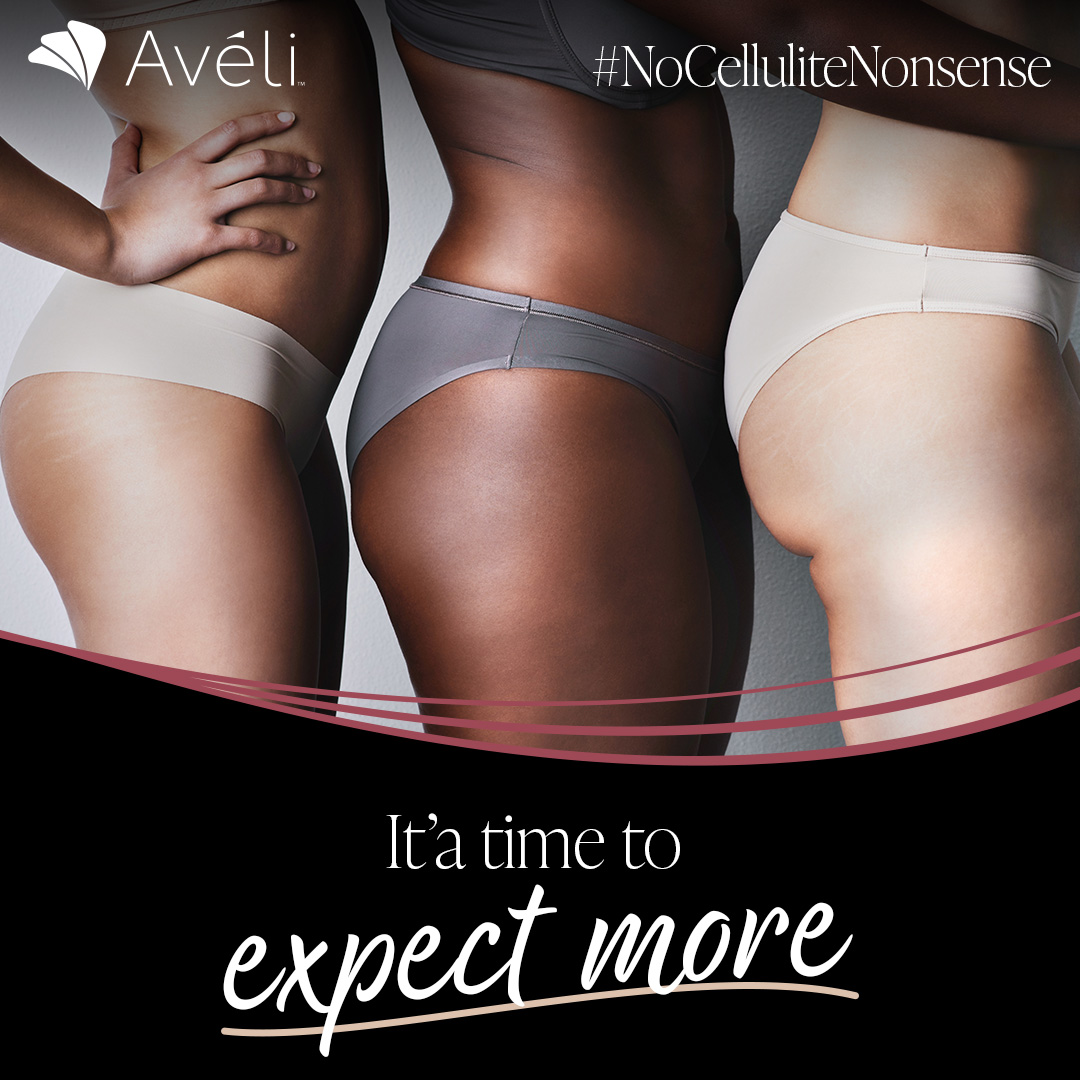 Avéli™ Cellulite Treatment
Avéli™ delivers a long-term reduction in the appearance of cellulite
Avéli™ delivers a long-term reduction in the appearance of cellulite in the buttocks and thighs, covering the full spectrum of cellulite complexity. Avéli™ is the only minimally invasive procedure that uses a hand-held device, guided by an expertly trained provider, to target and release the septa bands that cause cellulite. Our team is excited to be the first to bring this amazing technology to our market! 
how it works:
Your provider identifies and marks cellulite dimples to be treated.
The area is numbed using a local numbing agent.
Your provider guides the Avéli™ device under the skin directly to the targeted dimples.
The culprit septa are identified and precisely released.
Release of the septa is confirmed in real time, delivering visibly smoother skin.
Avéli™ delivers real results
Avéli™ Real results you can see with Avéli™. We're calling an end to wondering "when will it work?" With Avéli™, you can achieve a lasting reduction in cellulite dimples after a single in-office visit. Atalla Plastic Surgery is one of the first to offer this new procedure. Call us to schedule a consultation! For full product and safety information visit: www.myaveli.com/IFU