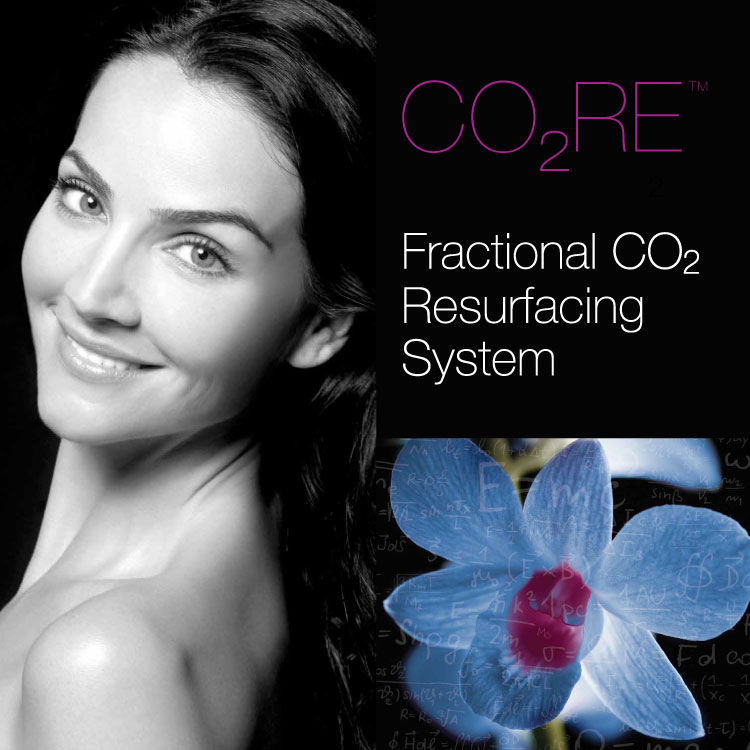 CO2RE™ FRACTIONAL CO2 RESURFACING
CO2RE is a fractional CO2 resurfacing laser used for skin rejuvenation.  This one-time treatment utilizes state-of-the-art technology to remove layers of skin tissue in a fractionated method.  Using this technique, columns of tissue are removed while leaving the surrounding skin intact to aid in healing. What makes this technology unique is that it features dual laser waves that can be adjusted to penetrate the skin at both superficial and deep levels simultaneously.  The treatment offers far more versatility for skin resurfacing when compared to traditional ablation. CO2RE is an excellent therapy to reduce:
∗ "age spots"
∗ fine lines around the eyes + mouth
∗ wrinkles
∗ scarring
∗ skin laxity
∗ uneven coloration
∗ textural irregularities
∗ dull tone + texture
Results of a CO2RE Resurfacing treatment are significant in just one treatment setting. These results will be seen gradually over several months, although improvement in pigment and texture will be seen within days. Proper post-care is essential to a satisfactory outcome.
CO2RE is performed in our office using local anesthetic and, if a patient desires, nitrous oxide to provide immediate reduction in anxiety and pain. Depending on the depth of the procedure, downtime may take between 7-14 days. During this time, the patient may experience redness, crusting, dryness and peeling. Typically, patients will curtail their work and social schedules to accommodate the post-procedure time.