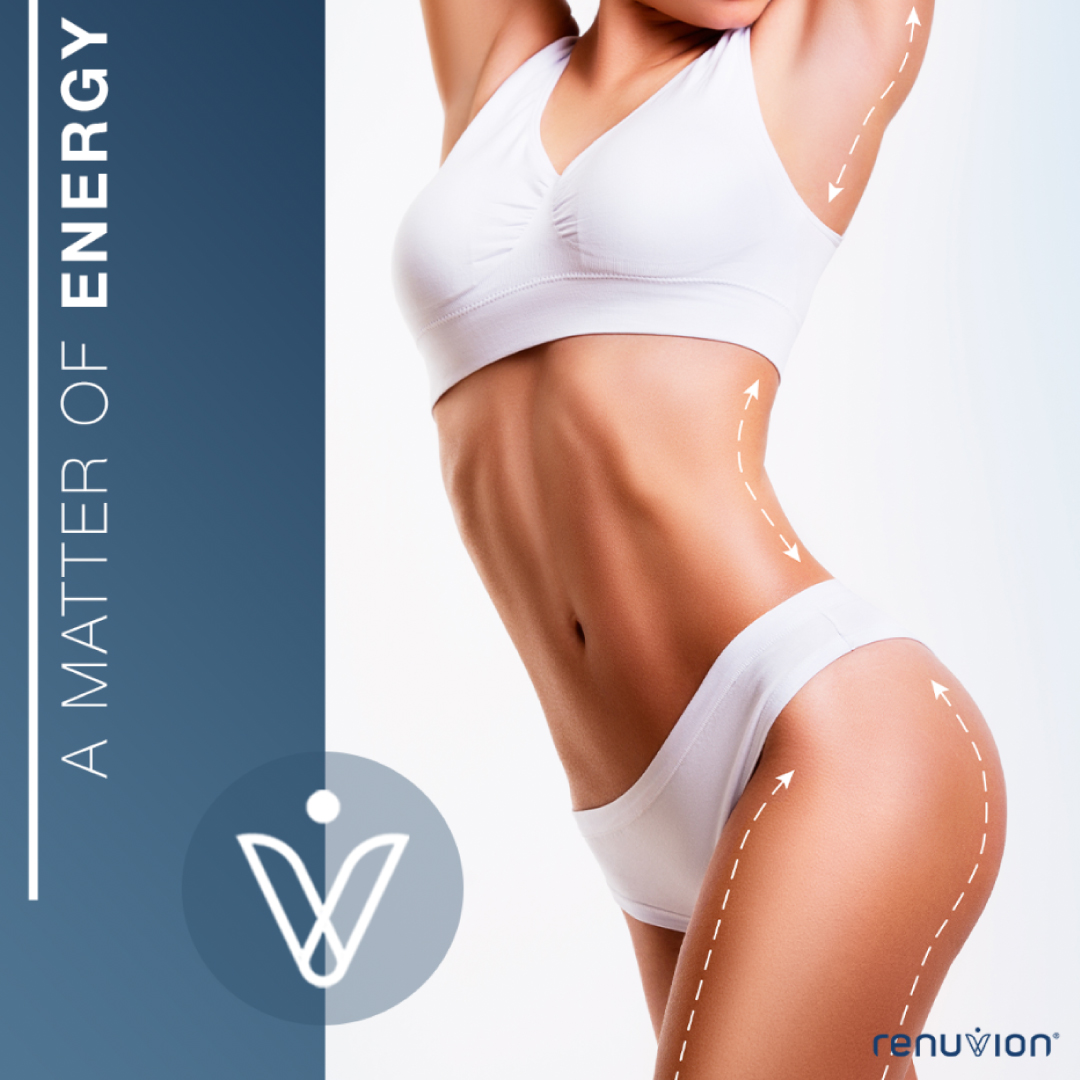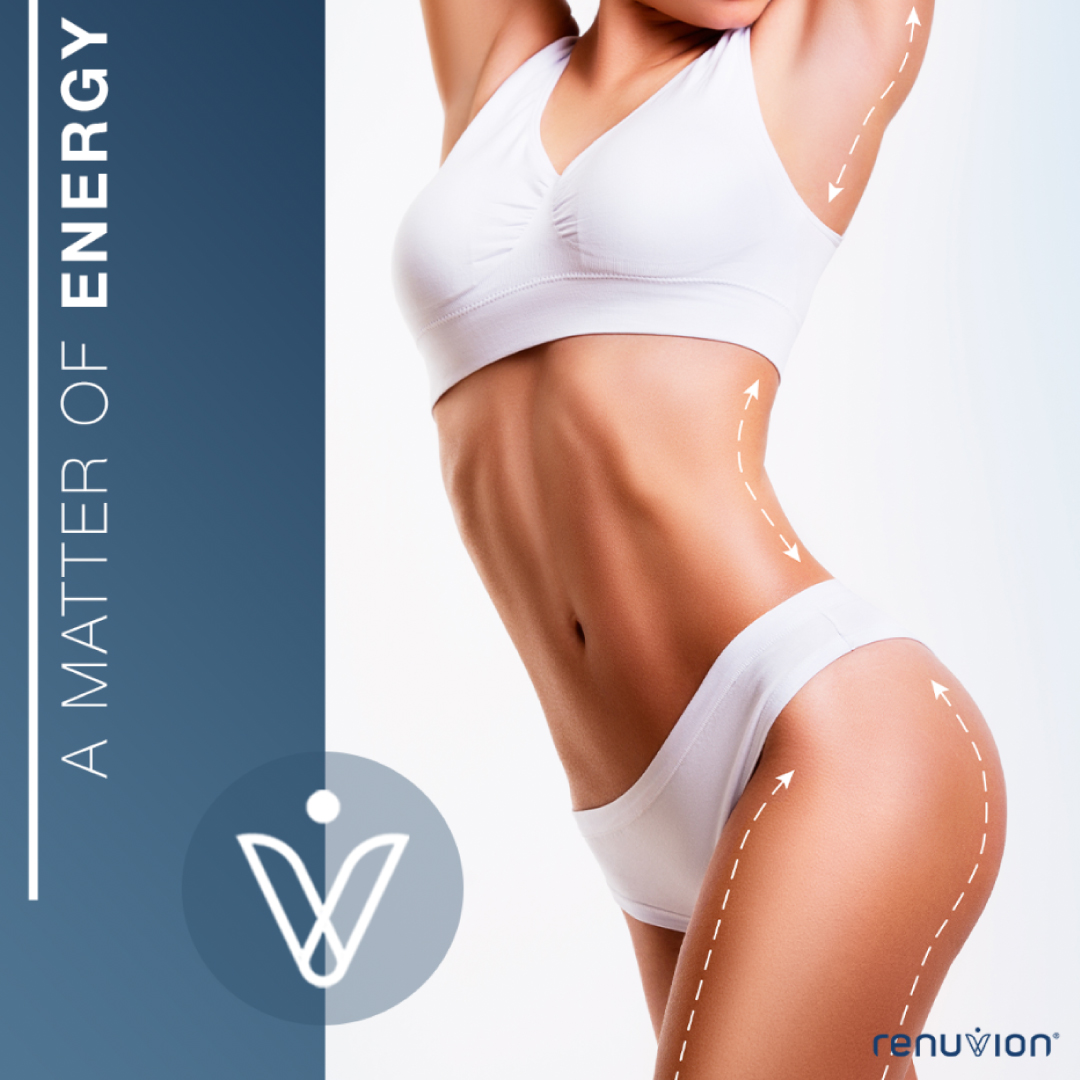 RENUVION®
neck + body contouring
We're pleased to introduce RENUVION–
a minimally invasive surgical treatment that can be combined with liposuction to enhance results
. We're one of the first exclusive providers to offer this innovative treatment. Call our office today to book your appointment.

What is Renuvion®? Renuvion® uses a handheld device that is inserted into the skin via small incisions. The device delivers a combination of radiofrequency (RF) energy and helium to the tissue while minimizing damage to the skin.  The tunnels remaining after liposuction are filled with helium then RF energy is applied. This causes the tissue to contract and the body's natural healing process is triggered, generating new collagen in the tissue and resulting in tighter, smoother contour.
About the Renuvion® Procedure + Combining with Liposuction
Renuvion® is performed in the operating room while under general anesthetic and combined with liposuction. During the procedure, several areas of the face and body can be treated. During your liposuction treatment, your surgeon uses a cannula to remove excess fat via small incisions in the skin. Combining Renuvion® with liposuction helps to tighten the skin that is lax after the fat has been removed.
Areas that can be treated with Renuvion®:
Jowls and drooping jawline
Neck
Upper Arms
Bra and back rolls
Inner and outer thighs
Flanks
Abdomen
Renuvion® is best for patients who have pockets of excess fat and mild to moderately loose or sagging skin with good skin elasticity. For patients with significant excess skin and fat, your surgeon may recommend combining liposuction and Renuvion® with a skin removal procedure. During your consultation, your surgeon will perform a full assessment and recommend the best treatment for your needs.
What to expect during recovery?
Renuvion® causes an immediate contraction of skin tissue, resulting in some preliminary skin tightening immediately after treatment, but it takes several months to see the full results of Renuvion®. After a Renuvion® treatment, you can expect to experience some bruising and swelling for the first week.  Pain and swelling are usually minimal. Your surgeon will use a compression garment to help minimize swelling and speed healing. Healing time varies by patient, but most patients are able to return to work after a few days and back to normal activities within a few weeks.
To learn more about Renuvion®, please request a consultation at Atalla Plastic Surgery | Skin + Laser or call (270)796-8960 to schedule your visit.
Dr. Katie Durnen explains the Renuvion® procedure.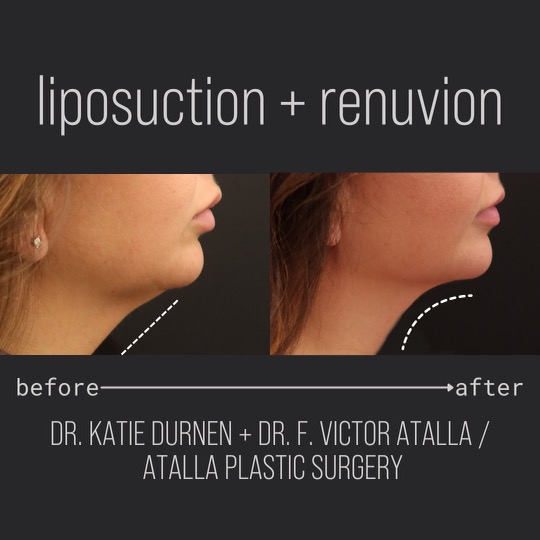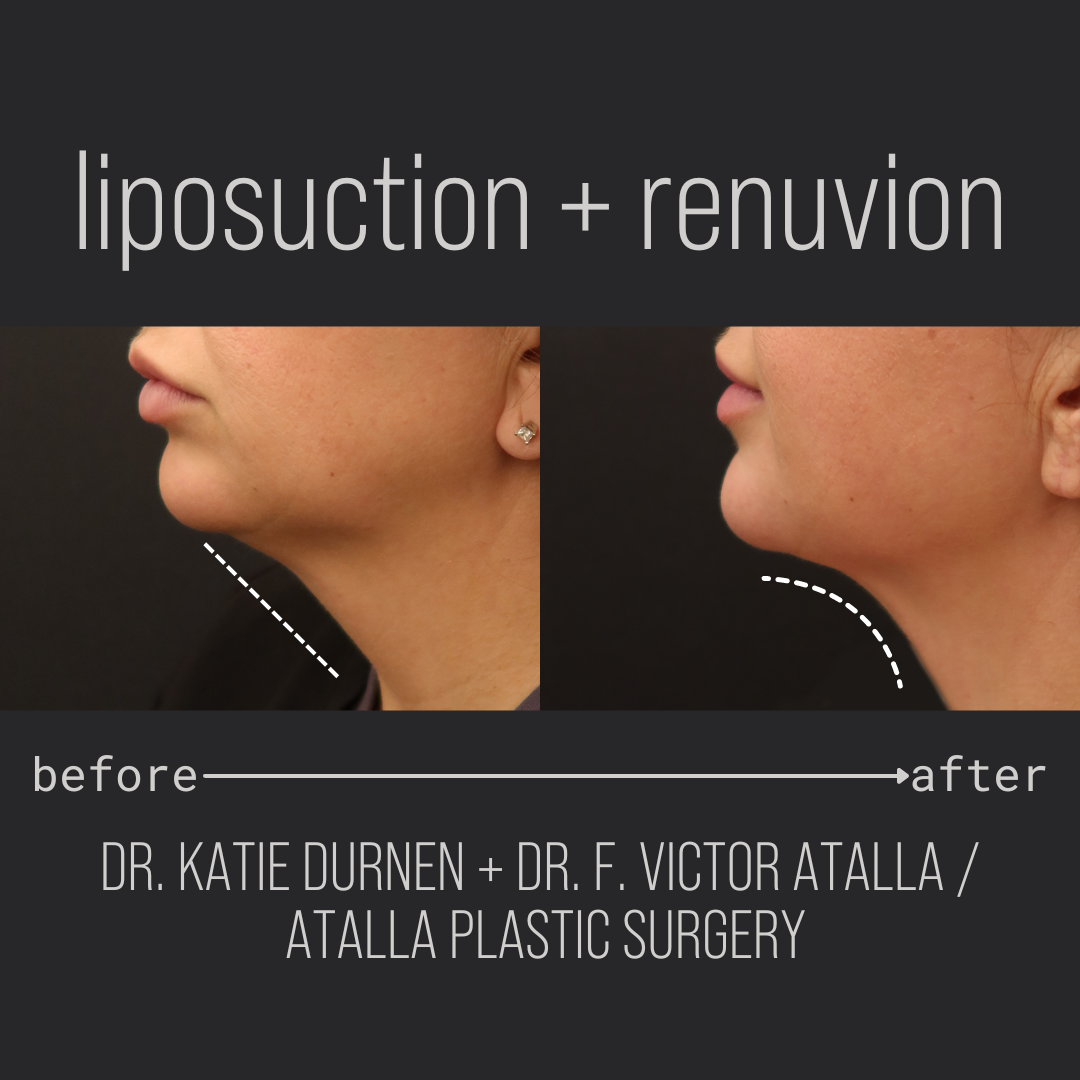 ---
more before + after images coming soon