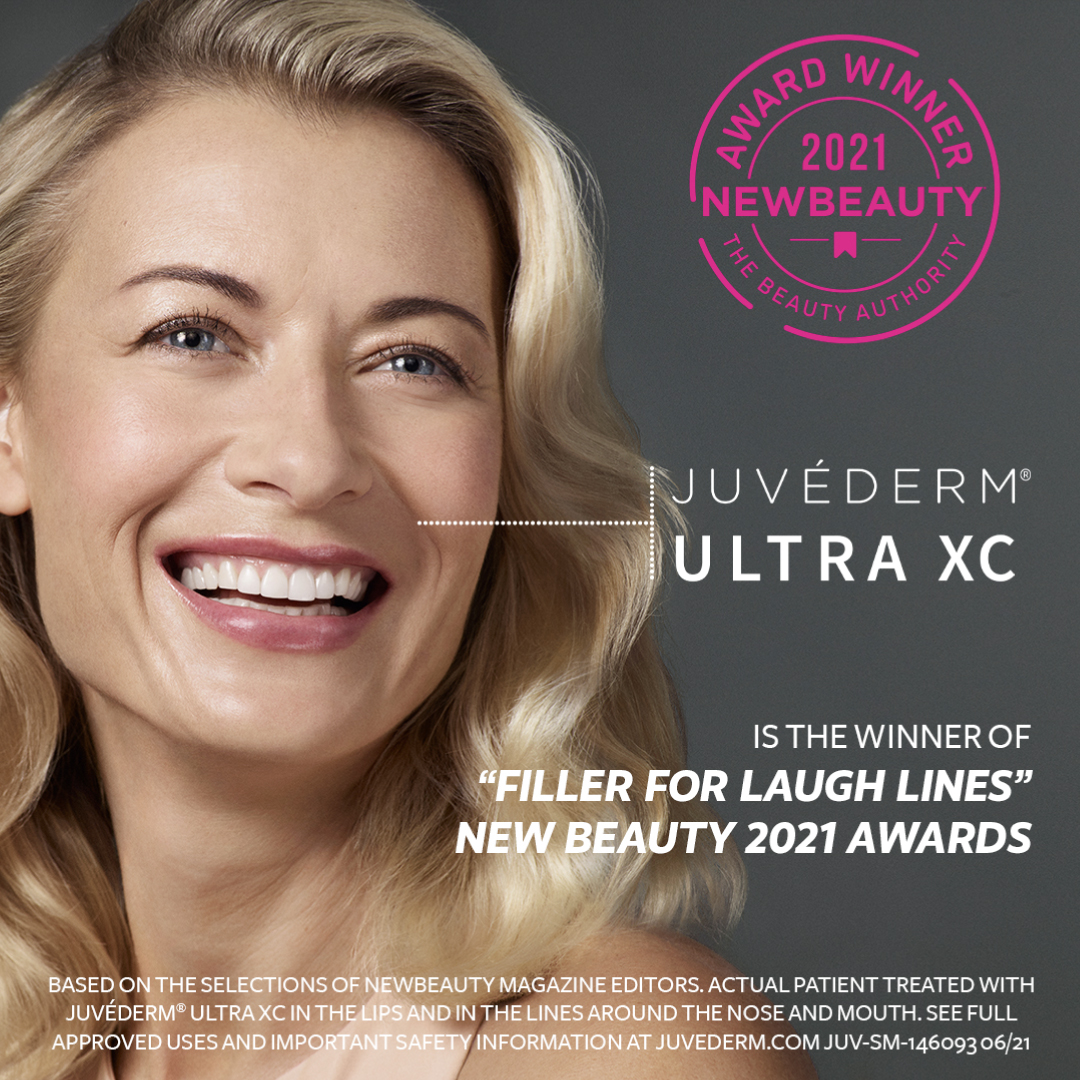 JUVÉDERM
®
 is the #1 chosen dermal filler collection in the US* that offers 6 different and long lasting fillers. Each one adds volume and is designed for different needs in different areas of the face including lips, cheeks, or chin depending on your unique needs. We have what you need to get the results you want.
Dermal fillers are a safe and natural way to restore volume and fullness to correct facial wrinkles and define lip borders. This procedure is carried out by Dr. Atalla. Consultation is available free of charge.
As we age, our skin changes. Over time, the natural volume of youthful skin begins to diminish as wrinkles and folds form. But, with Juvéderm® injectable gel, you don't have to just sit back and let it happen! Recently approved by the FDA, Juvéderm® injectable gel is a "next-generation" dermal filler. The smooth consistency gel helps to instantly restore your skin's volume and smooth away facial wrinkles and folds, like your "smile lines" or "parentheses" (nasolabial folds—the creases that run from the bottom of your nose to the corners of your mouth).
Juvéderm® is a smooth consistency gel made of hyaluronic acid—a naturally occurring substance in your skin that helps to add volume and hydration. Your healthcare professional eases Juvéderm® injectable gel under the skin to provide a smooth, natural look and feel—so everyone will notice (but no one will know)! In fact, studies show superior results of Juvéderm® compared to a collagen-based dermal filler. And, almost 90% of all study volunteers who were treated with both Juvéderm® injectable gel and another dermal filler* preferred Juvéderm® ! In addition, Juvéderm® injectable gel is the first FDA-approved hyaluronic acid dermal filler that is proven to be safe and effective for persons of color.
JUVÉDERM VOLUMA™ XC injectable gel is the first and only filler FDA-approved to instantly add volume to the cheek area. It gives you a subtle lift, helping to restore contour and a more youthful profile, for up to 2 years, in patients over the age of 21. It's different than JUVÉDERM® XC and works on a different area of the face. JUVÉDERM® XC smoothes out moderate to severe wrinkles and folds around the nose and mouth, like parentheses. JUVÉDERM VOLUMA™ XC, however, adds volume to the cheek area.
What else should you know about JUVÉDERM VOLUMA™ XC?
First and only Hyaluronic Acid* (HA) filler FDA-approved to instantly add volume to the cheek area, resulting in a subtle lift
Clinically proven to last up to 2 years with optimal treatment
JUVÉDERM VOLUMA™ XC is from the makers of the #1 family of fillers
After 24 hours, you should be able to resume your normal activities
Side effects are moderate and generally last 2 to 4 weeks. Common side effects include temporary reactions at the treatment site such as tenderness, swelling, firmness, lumps/bumps, bruising, pain, redness, discoloration, and itching.
* Hyaluronic Acid (HA) is a naturally occurring, hydrating substance found in your skin. As you age, you start to lose HA, which causes the skin to lose structure and volume.
Learn More About JUVÉDERM®
JUVÉDERM gallery: before + after images coming soon