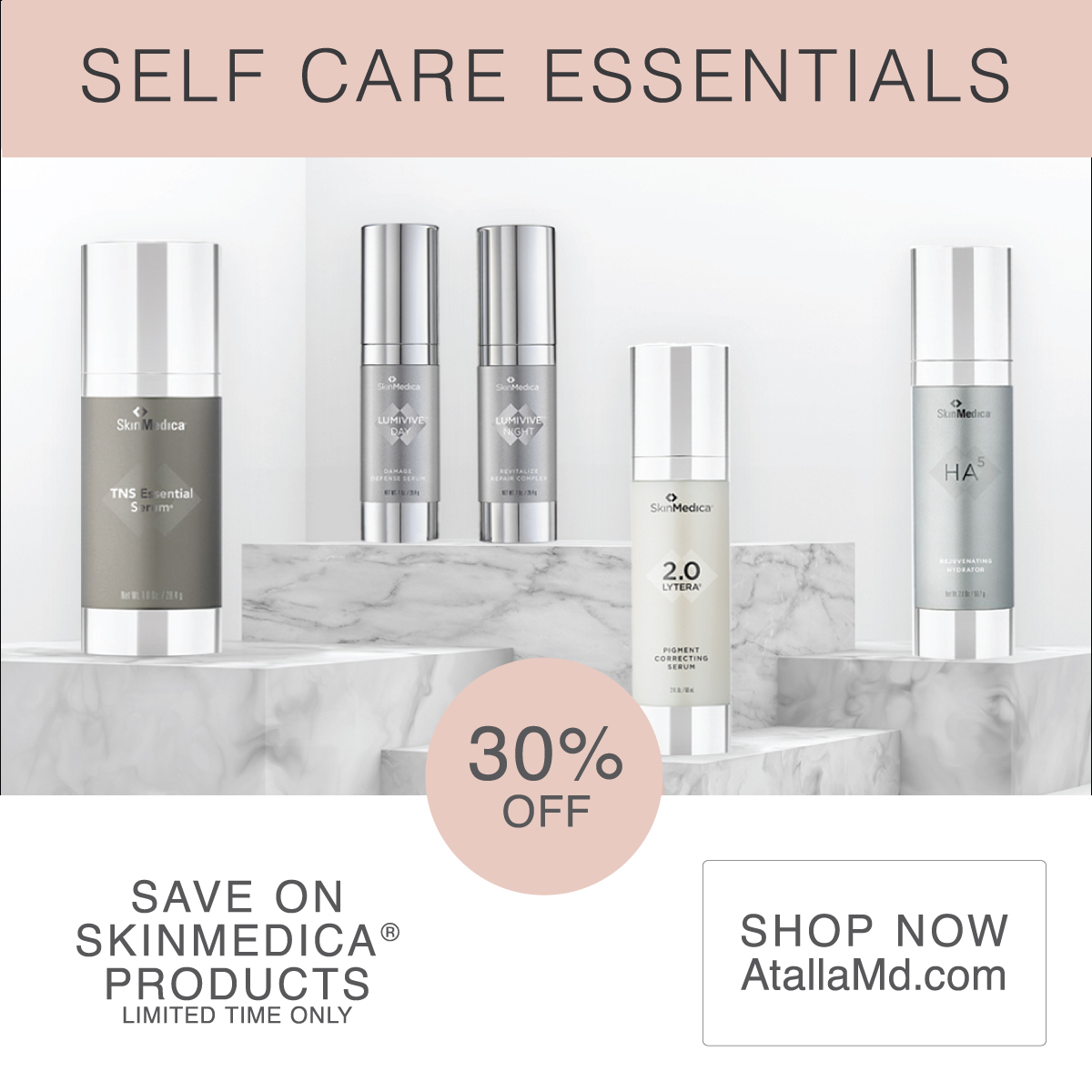 No need to put the brakes on your skincare regimen!
We've got you covered with 30% off Skin Medica products at atallamd.com!
So here's the story…Shop online at atallamd.com for all your favorite Skin Medica products like Essential Serum, HA5, Eye Bright, and many many more…RECEIVE 30% off your total order at checkout!! This limited offer gets even better…You'll also receive FREE 2-day shipping + BD points for all members!
Sound too good to be true?! Well, we thought so, too! But it's real. And we're so excited to pass this savings on to you!