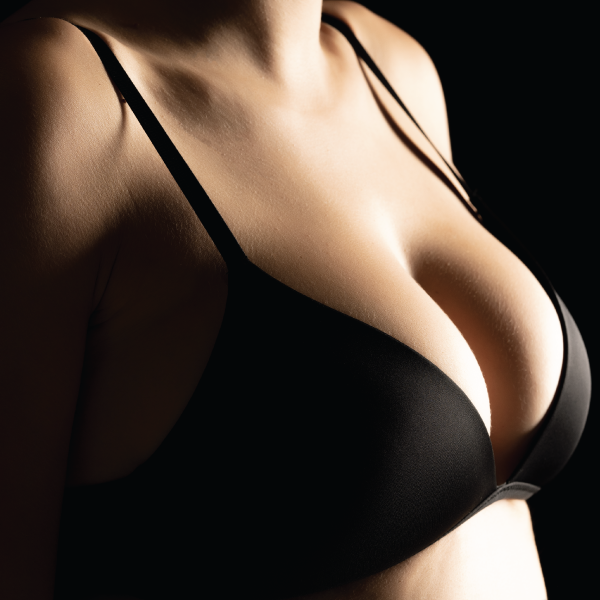 Breast Augmentation is a surgical procedure to enhance the size and shape of a woman's breast by inserting an implant behind each breast. Breast implants can be placed under or over the pectoral muscles.
Typically, surgeons place implants under the muscle. This provides better camouflage and reduces the chance of developing a scar capsule around the implant. With the recent clearance by the FDA, both saline and silicone implants can be used for cosmetic augmentation. Candidates include women who feel their breasts are too small, suffer a reduction in breast volume after pregnancy, or have a difference in breast size. To perform a breast augmentation, an incision can be made either in the crease where the breast meets the chest. The surgeon lifts the muscle, breast tissue and skin to create a pocket and inserts an implant. When the breasts are very droopy from aging changes, weight loss or after pregnancy, a breast lift may be required in combination with an augmentation.
Dr. Atalla discusses what to expect with breast augmentation surgery.
34 year old female | three months status post, 240cc smooth, round submuscular gel implants | Dr. F. Victor Atalla, Board Certified Plastic Surgeon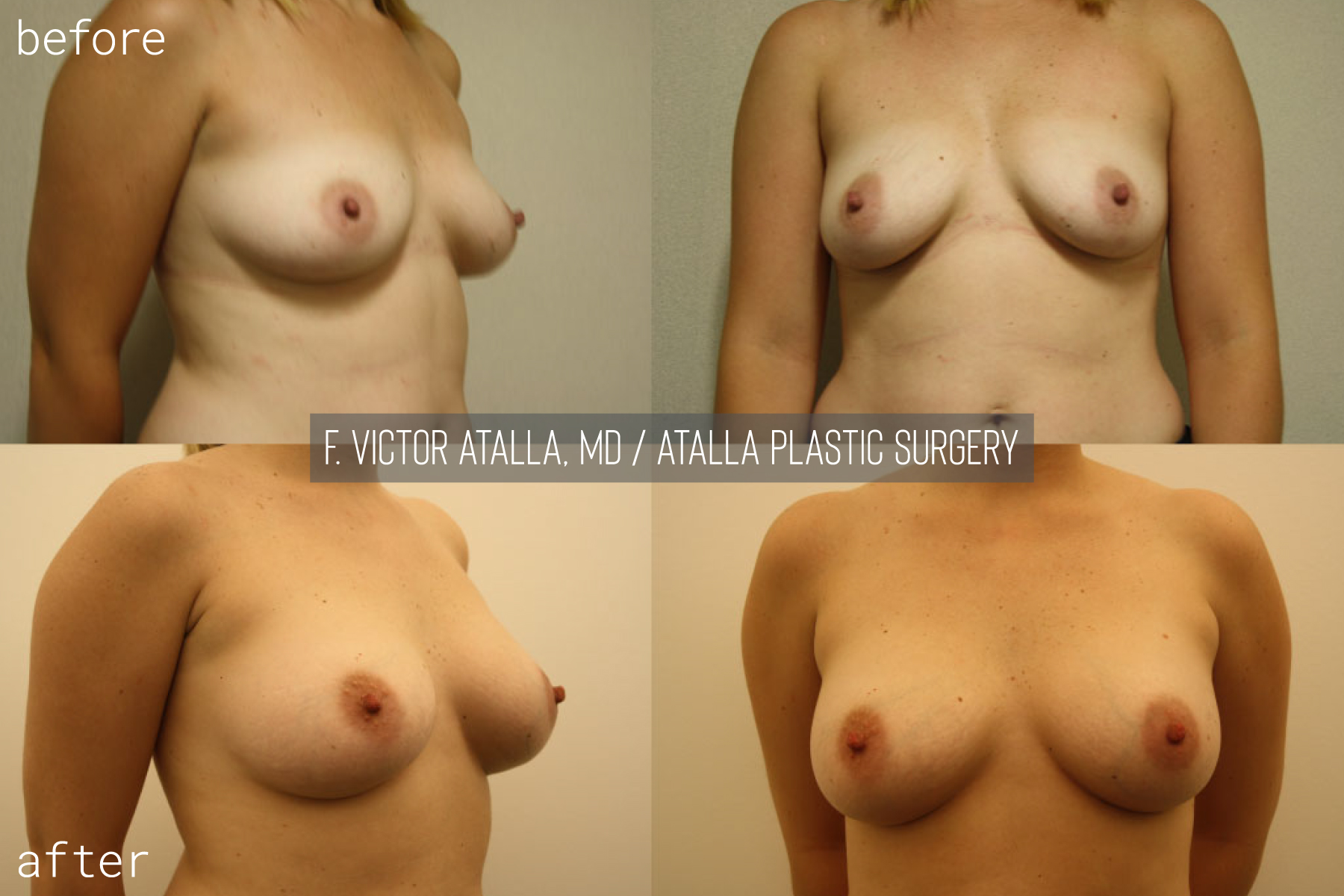 26 year old female | six months status post, 325cc smooth, round submuscular gel implants | Dr. F. Victor Atalla, Board Certified Plastic Surgeon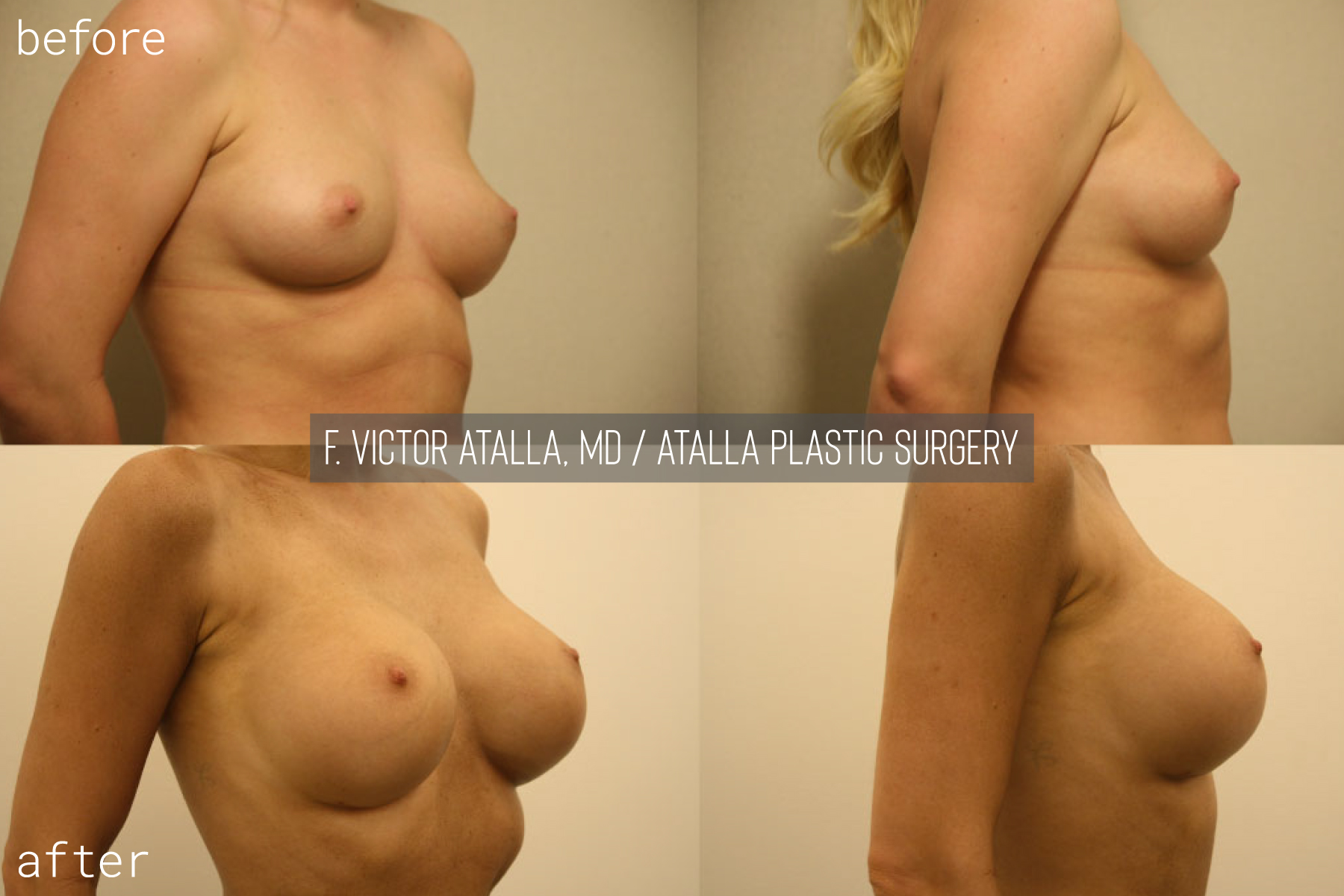 30 year old female | one year status post, 500 cc, round submuscular gel implants | Dr. F. Victor Atalla, Board Certified Plastic Surgeon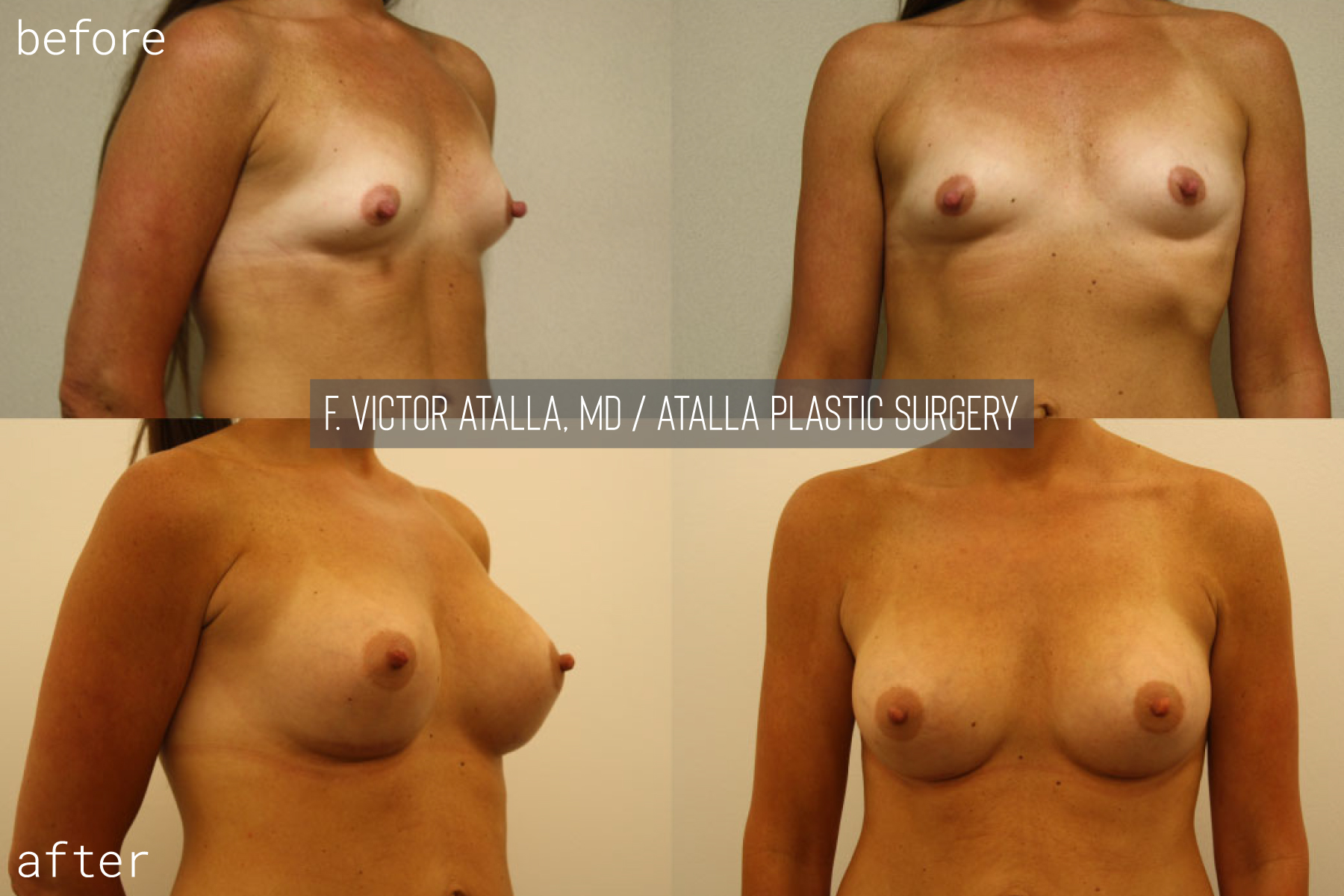 34 year old female | six months status post, 375cc smooth, round submuscular gel implants | Dr. F. Victor Atalla, Board Certified Plastic Surgeon
26 year old female | six months status post, 425cc smooth, round submuscular gel implants | Dr. F. Victor Atalla, Board Certified Plastic Surgeon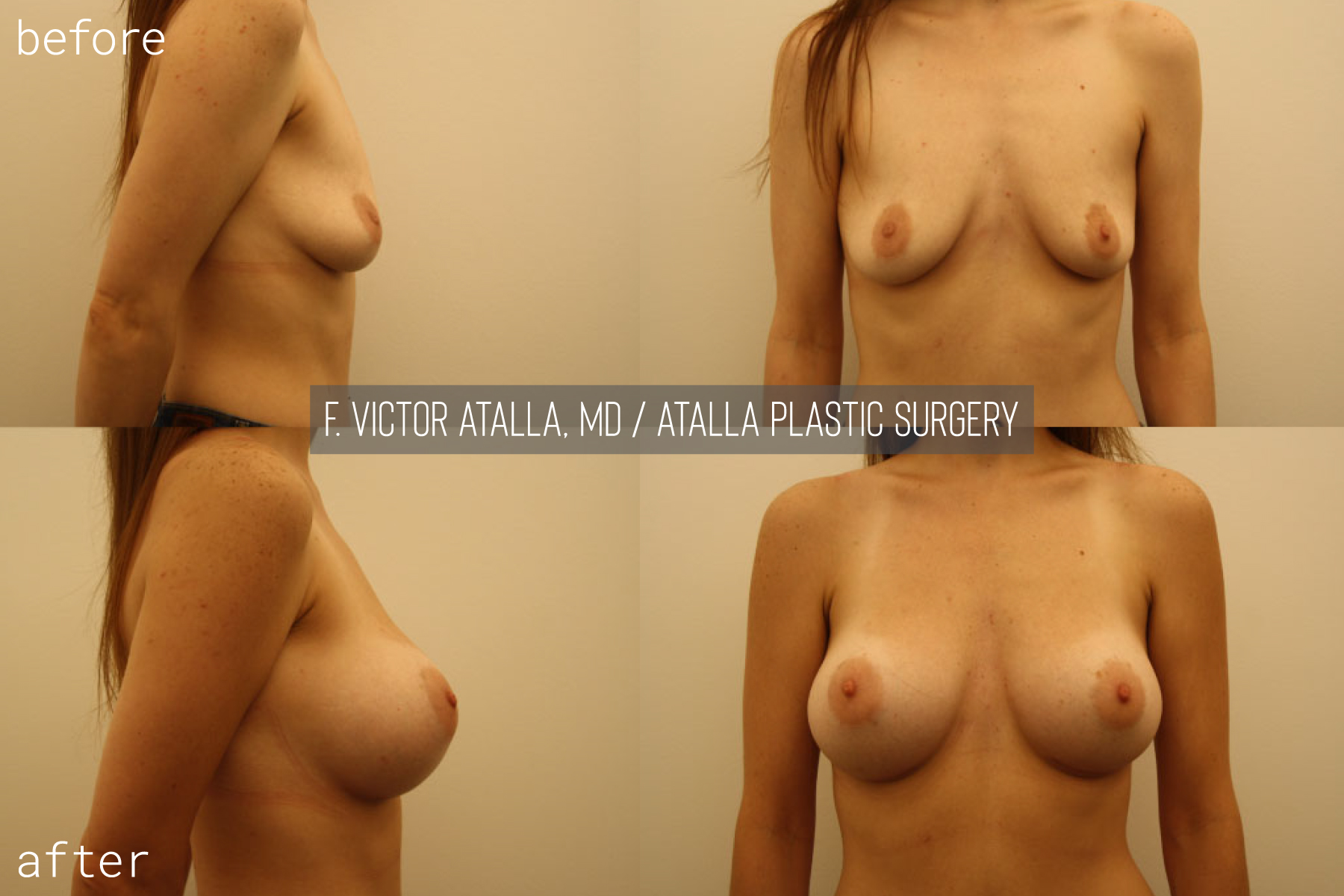 26 year old female | six months status post, 350cc smooth, round submuscular gel implants | Dr. F. Victor Atalla, Board Certified Plastic Surgeon