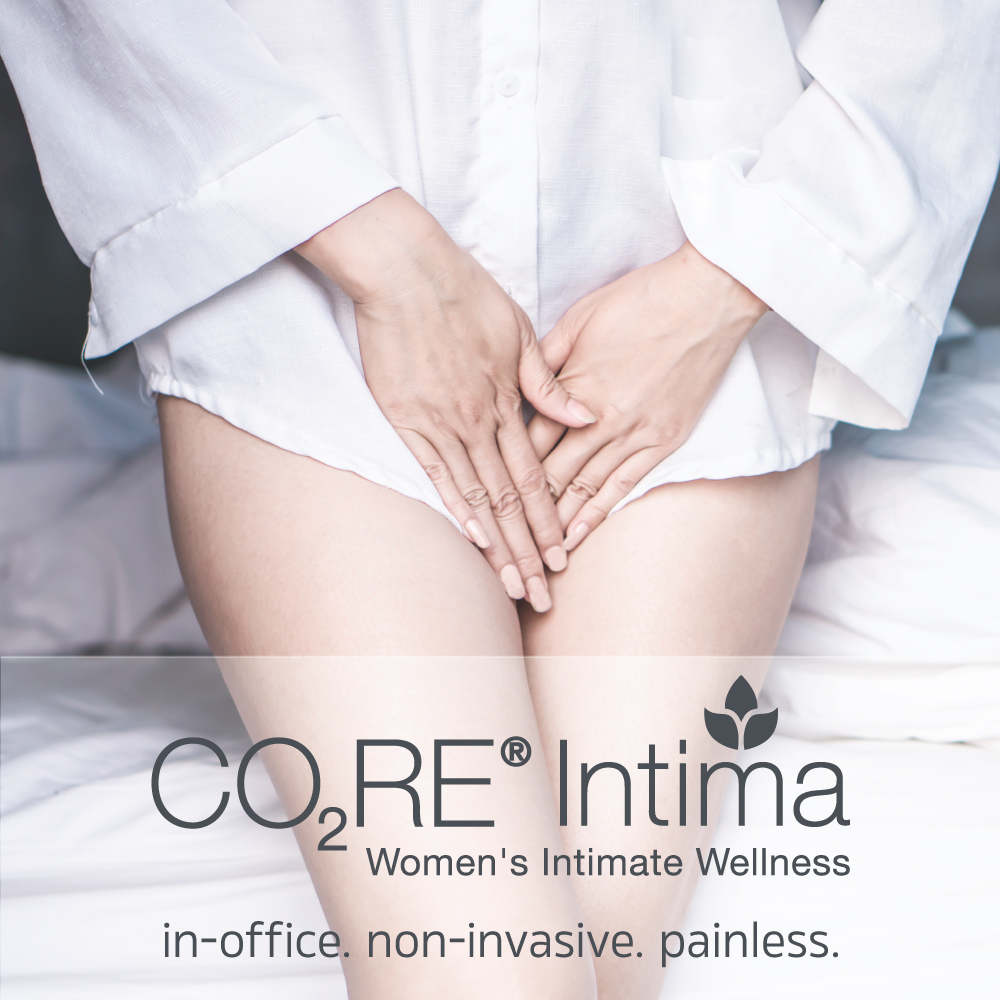 CO2RE Intima is a non-surgical, in-office laser therapy to relieve the vaginal symptoms women may be experiencing related to childbirth and aging.  This laser treatment delivers controlled CO2 energy to the vaginal or vulva tissue-so cells make more collagen-improving skin tone, texture, and appearance. Over time, tissues of the vaginal wall can become stretched, ultimately losing both elasticity tone.  The CO2RE Intima laser can address these concerns and provide a number of potential benefits including:
∗ renewed vaginal shape, tone and flexibility
∗ relief from dryness and itching
∗ enhancement of sexual function
∗ aesthetic improvement of the vaginal area
∗ decreased incontinence
CO2RE Intima is a quick, simple and safe procedure that can be done right here in our office. The procedure is virtually painless, requires no anesthesia, and typically takes around 15-30 minutes to treat both internally and externally.
Many patients see and feel improvement after the initial treatment, however the protocol indicates 3 treatments spaced 4 weeks apart for optimal results.  Following the third treatment, patients should expect to return annually for a maintenance treatment.
CORE Intima
non-surgical body procedures: