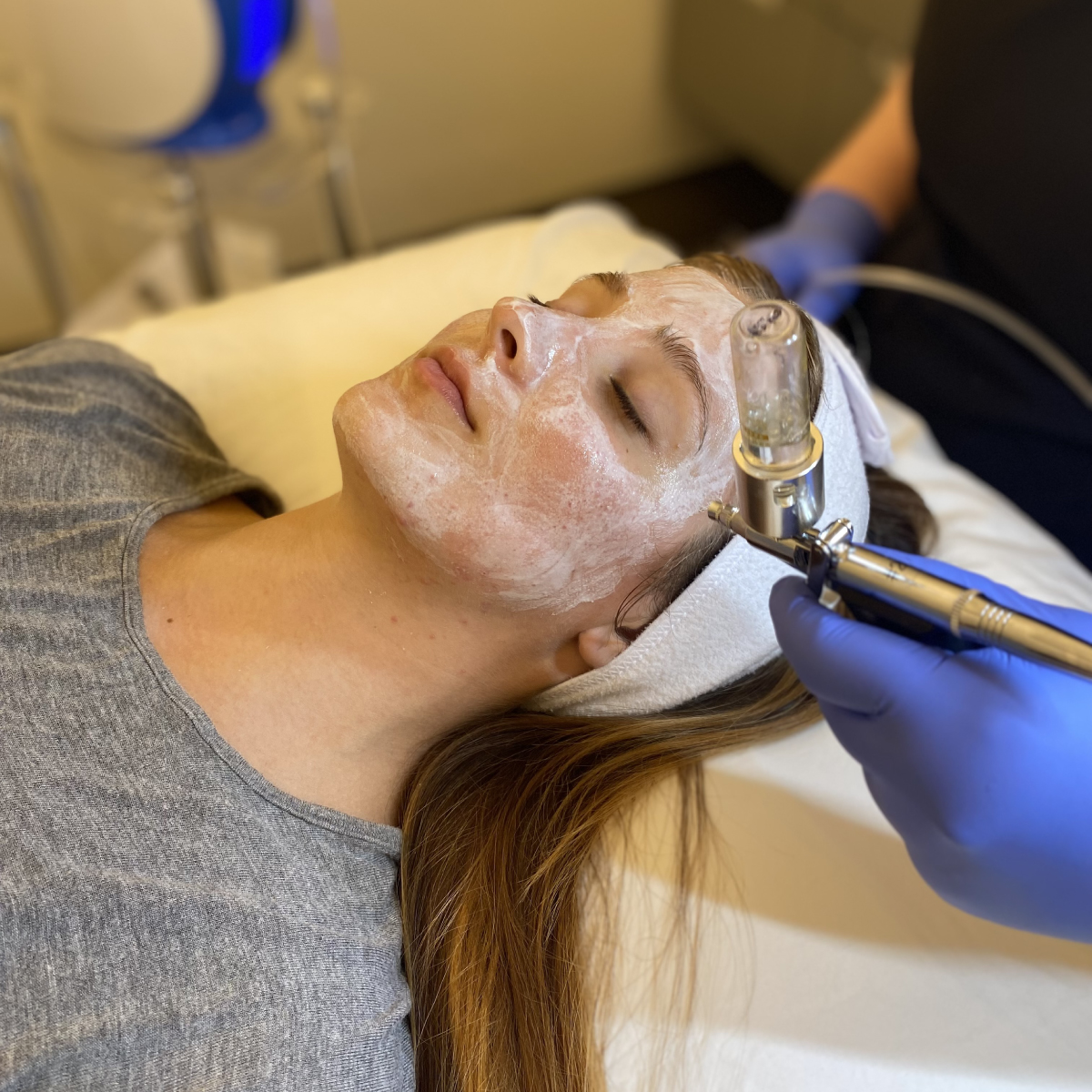 O2toDerm Oxygen Facial
non-invasive / anti-aging
Atalla Oxygen Facial with O2toDerm hyperbaric anion system is an extraordinary tool for revitalizing skin.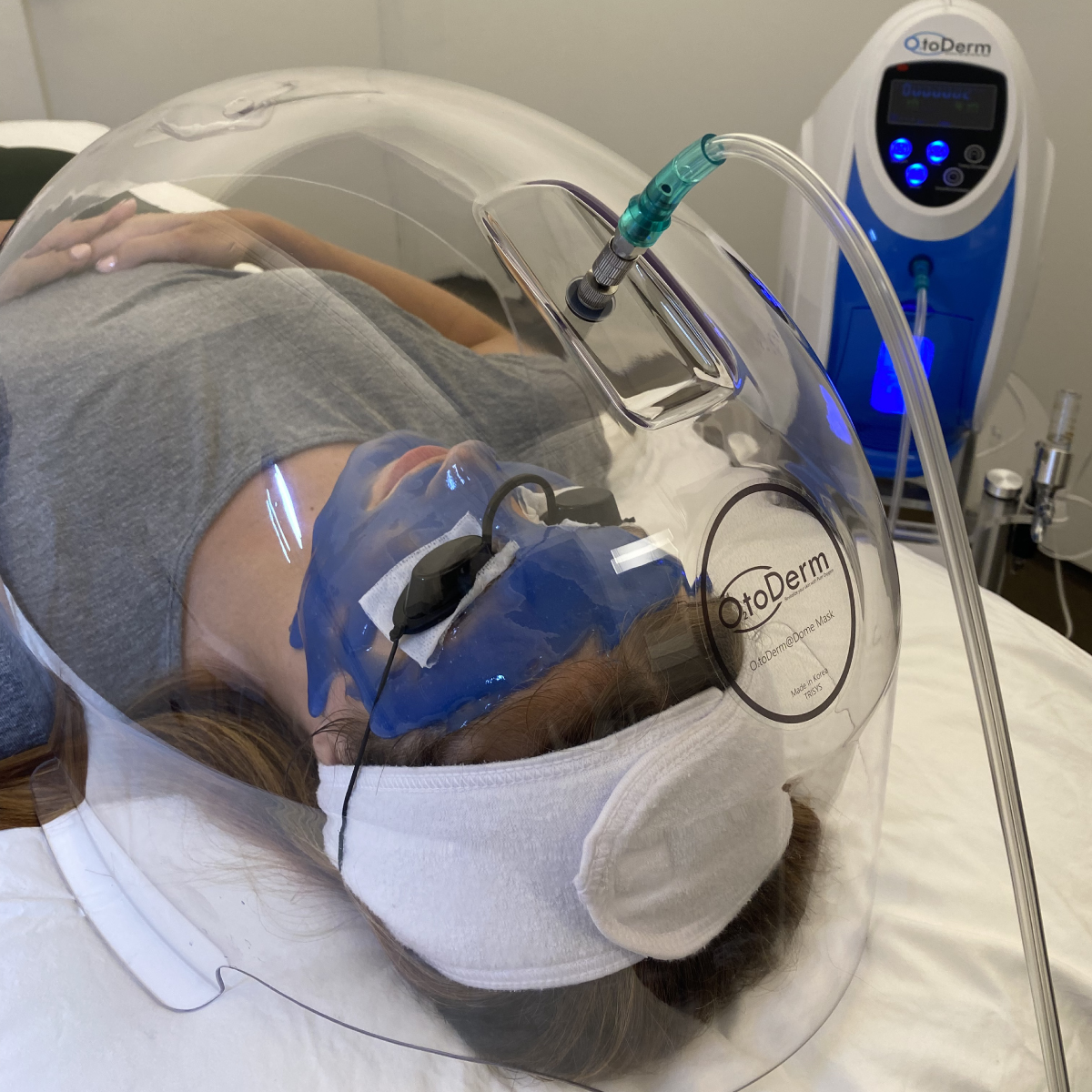 Anions are negative ions that are typically used to clear air.  The O2toDerm technology pulls in room air, separates out the nitrogen, and gives us a 90% oxygen stream.  The stream is pumped through a large dome, so that the anions can be trapped in the space around your face.  The skin absorbs the anions, plus you breathe them in for added benefit. Anions influence skin health but they also have benefits to the body as a whole.⁠
⁠Skin benefits include:⁠
✔️ Purifies and hydrates the skin
✔️ Stabilizes free radicals which regenerates new cells
✔️ Stimulates collagen production
✔️ Reduces acne causing bacteria
✔️ Re-balances pH levels of your skin
✔️ Improves signs of aging
✔️ Gives the skin a rested and radiant appearance
And it's the perfect add-on to our Signature Facial, Diamond Glow, Microneedling, Morpheus8, or even Celluma.
view other non-surgical face procedures →