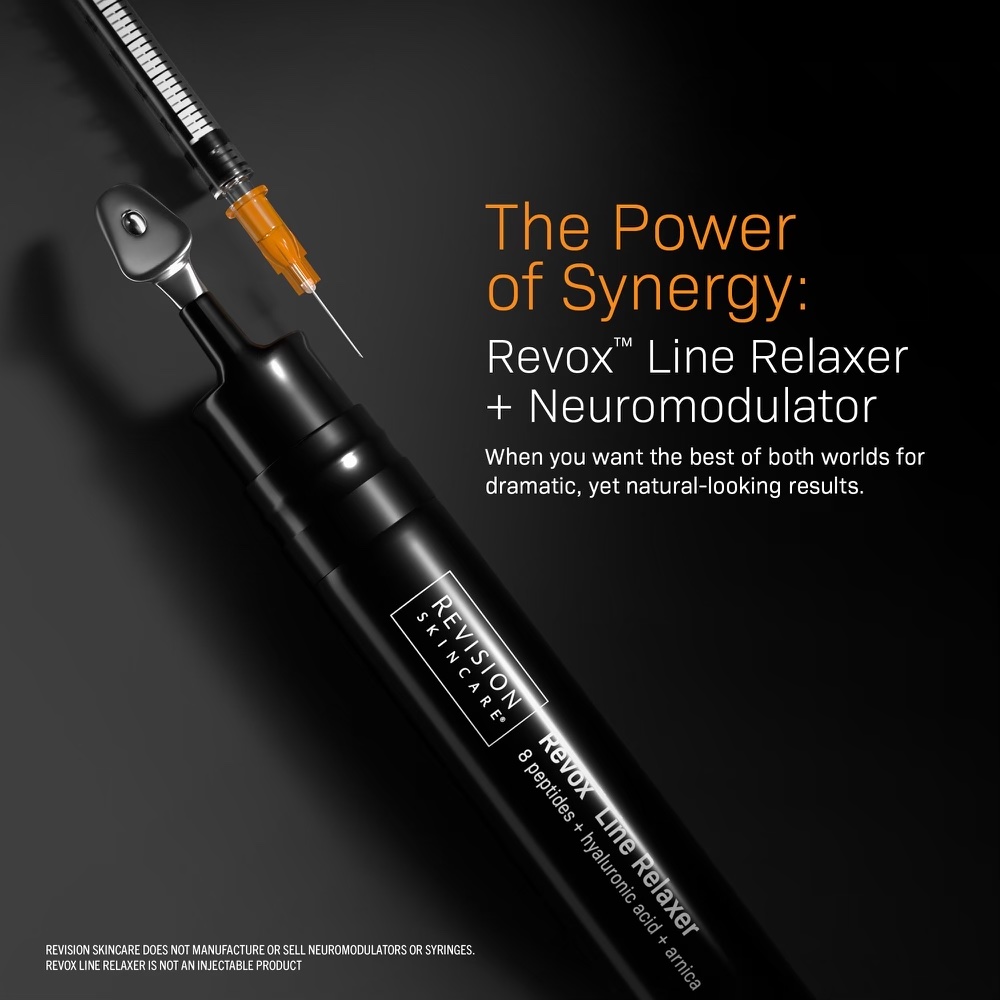 Introducing...Revox™ LINE RELAXER by Revision Skincare to our Atalla toolbox!
So excited to be the first office in our region to deliver this game-changing product to the market!
Revox™ Line Relaxer is an advanced, targeted serum specifically formulated to work synergistically with neuromodulators. This breakthrough formula utilizes patent-pending technology to not only help optimize in-office treatments, but also deliver clinically-proven benefits on its own.
✔️Visibly improves the appearance of horizontal and vertical expression lines (under-eye lines, crow's feet wrinkles, forehead and glabellar lines, nasolabial folds, marionette and vertical lip lines)
✔️Visibly improves skin texture
✔️Hydrates + improves the look of fine lines and wrinkles caused by dry skin and helps maximize overall benefits
✔️Visibly increases skin radiance
✔️Features a Zamac® stainless steel tip that provides a precise targeted application as well as a unique cooling and soothing sensation
When it comes to expression lines there is no match to the 8-peptide power of Revox™ Line Relaxer, available now at Atalla Plastic Surgery!
Price of Revox™ LINE RELAXER by Revision Skincare $160.00 ($128.00 with VIP 20% off)
Call to purchase and pick up in our office today!